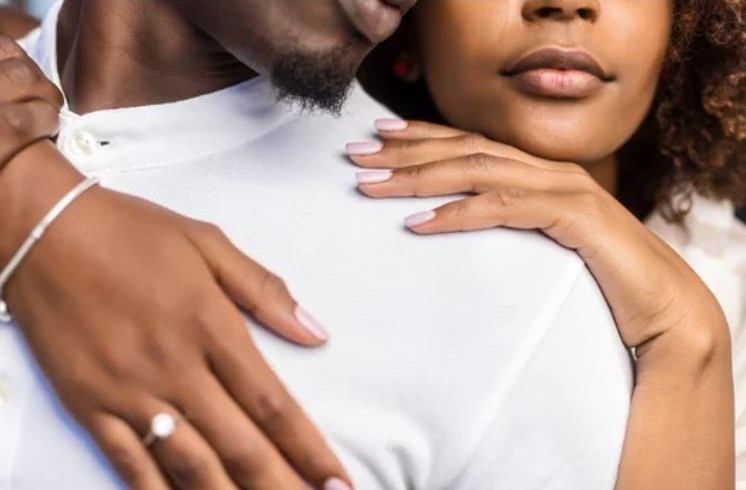 Pre-Marital Counseling
Congratulations on your upcoming marriage! A successful marriage is all about what you to do to prepare for this life long journey that you plan to travel. Marriage is a Journey, not a destination. Choosing to make preparations for your premarital efforts is a great investment. Why do we need Premarital Counseling? To make sure we are on the same page regarding topics like: Finances, gender roles, work-life balance, children, religion, etc. To have the discussion and about expectations of marriage and discuss the joys and fears of marriage. To assure you both are ready to take this life journey together. Learn to effectively communicate with your partner. Pre-Martial counseling will equip you with the tools you need when life brings on the life challenges you will face as a couple. These tools will help you to manage stress and deal with them appropriately.
About Prepared Enrich
PREPARE-ENRICH is the the #1 premarital and marriage assessment tool, using evidence-based skills and insight to foster healthy relationships. PREPARE-ENRICH is a customized couple assessment completed online that identifies a couple's strength and growth areas. It is used for marriage counseling, marriage enrichment, and dating couples considering engagement. Prepare Enrich Standard assessment assessed each partners' satisfaction levels in 12 distinct relationship categories. The results will provide you and your partner with insight into areas ranging from commitment levels to family systems to relationship dynamics.
Prepare Enrich Goals
There are several goals of the PREPARE-ENRICH Program. In order to achieve these goals, there are exercises designed to help couples improve their relationship skills. The program helps couples: -Explore strength and growth areas -Strengthen communication skills -Identify and manage major stressors -Resolve conflict using the Ten Step Model -Develop a more balanced relationship -Explore family of origin issues -Discuss financial planning and budgeting -Establish personal, couple and family goals -Understand and appreciate personality differences More information on the PREPARE-ENRICH program. If you are interested in getting a snapshot of your relationship's strengths & growth areas, contact us. We will walk you through your assessment and focus on areas you'd like to improve in your relationship to provide you with the skills need for a successful marriage. We offer two packages for pre-marital sessions: Option 1: 6 session: $930 This is the most comprehensive option for engaged couples. Using the Prepare-Enrich assessment, you will get a snapshot of your relationship dynamics including your strengths and growth areas. During these sessions we will analyze the assessment to identify growth areas need to avoid future conflict. Together, we will review the assessment and make a plan moving forward that best suits your needs. Using Emotionally Focused Couples Therapy, I will specifically look at the process for how each partner reaches for and gets their needs met. My goal is to ensure your couples' bond is secure and ready to face any challenge that comes your way! Additional areas of concentration include: -Building Conflict Resolution and Effective Communication Skills -Setting Financial Expectations -Relationship Roles and Expectations -Assessing Family History -Managing Stress Option 2: Four session $640 This option is for Couples who want a snapshot of their relationship strength and growth areas. We will use Prepare-Enrich Assessment to give the couples insight into what areas they need to grow in together and what areas they are on the same page in. The Assessment will show us what relationship growth areas we need to focus on. The first session is focused on reviewing the Prepare-Enrich Assessment. The following 3 sessions focus on improving identified growth areas. Our goal is to give you the tools to feel as confident as possible entering your wedding day. Pay per session: Some couples prefer not to commit to a set package. For couples who are not sure about which option to take, we develop a custom plan to meet their needs. Our individual counseling uses a variety of methods and techniques including person centered with a mix of solution focused that can be utilized based on your personal treatment goals, values, personality, and needs. We provide a therapeutic, relaxed, and confidential atmosphere that allows you to explore your feelings, beliefs, & behaviors. If you are ready to create change in your life and overcome difficulty, call me so we can get started. What to expect at your first therapy session: Coming to be therapy can be a scary situation for most because I am about go spill all my tea to someone I don't know. What will this person think of me? Will they get me? Will they judge me? So many questions. This is an opportunity for you reveal it all so we can help you with your journey to healing. Our goal is to help you to navigate life challenges and for you to grow to your full potential. Your sessions will be with one of our skilled and compassionate therapist who are equipped to address any of your concerns from depression, anger, career changes, divorce, anxiety, parent-child conflict, and more. During the first session: You will be your therapist will build rapport and develop a person connect and trust. Introductions are very important thing to learn whether you feel your therapist is a good fit. You will establish needs and discuss why you are seeking counseling. Be prepared to answer lots of questions which will give your therapist the answers to help you determine your needs and how you can work together to address those needs.

Reliability
We provide accurate, reliable and ethical services with our expert staff. We apply the fastest and most reliable methods for your brand.
Loyalty
Our long-term work continues until the job is finished. We establish solid and long-term relationships with all the companies we work with.